Canadian Shorts II – A Collection of Short Stories
This upcoming book features short stories written by emerging and established authors who write in wonderfully diverse genres. We're pleased to introduce them to you here.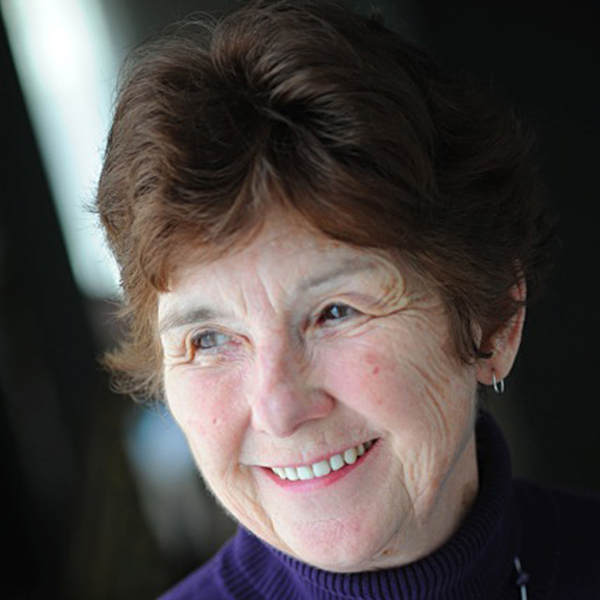 Joan Baril
Author of The Sisterhood
Joan M. Baril, a native of Thunder Bay, Ontario, is a short story writer with seventy-two pieces published mainly in Canadian literary magazines including Prairie Fire, Room, Wall-eye, The Antigonish Review, Canadian Forum, Herizons, Ten Stories High, The New Orphic Review and several collections of short stories. She has won many awards for her stories and was nominated for the Journey Prize by The Antigonish Review.
She leads an active literary life with a literary blog (http://literarythunderbay.blogspot.com) and a membership in several writing organizations. In 2015, the Northwestern Ontario Writer's Workshop awarded her the Khoui Award for "Outstanding contribution to the literature of Northwestern Ontario."
---
Alex Chappell
Author of Never Lose Your Dog Again
Alex has been telling stories since before she could speak – ask her grandmother. She is currently a grad student at the University of Western Ontario, where she received her BA with an Honors Specialization in English Literature and Creative Writing. Passionate about sharing literature with others, Alex has been involved in the selection committee of the literary magazine, The Rusty Toque, and has volunteered to teach youth to improve their reading skills.
---
Bronwynn Erskine
Author of Rain, Drizzle and Fog
Bronwynn Erskine is a queer woman currently living in Newfoundland after escaping southern Ontario for the glorious Atlantic coast. She writes primarily fantasy with increasing forays into horror and soft science fiction, but has been threatening to write a western for some time now. Her publishing credits include short stories in a pair of anthologies from local Newfoundland publisher Engen Books (Chillers from the Rock and Flights from the Rock), and one in an upcoming anthology from Tyche Books (Air: Sylphs, Spirits, and Swan Maidens). When not writing she dabbles in acrylic and watercolour painting, and has begun attempting to grow a garden.
---
Brenda Fisk
Author of The Right Thing
Brenda writes in a variety of genres including fiction, non-fiction and children's adventure. The Right Thing was the 2018 Northwest Ontario Writer's Workshop (NOWW) short story winner for creative nonfiction. Retired from policing, Brenda has the luxury to write when she feels like it and publishes work she is passionate about. She enjoys working with wood, fixing things and kind of wishes she'd picked up more construction skills along the way.
---
Michael Foy
Author of The Powderman
Michael was born and raised in Surrey, BC. He completed degrees in psychology and teaching at Simon Fraser University. He now lives and works in Montréal with his wife and two daughters. He has published stories in The Nashwaak Review, Grain Magazine, Blank Spaces, Literally Stories, QWERTY and The Impressment Gang. He is working on a manuscript of short fiction.
---
Allan Jones
Author of The Pilot
Allan Jones lives in Ontario with his wife Gill. He grew up in Merseyside, UK before studying chemistry at Bangor University in North Wales. After periods living in Norfolk and London, he and his family moved to Canada. Most of his working career has been spent as a professional chemist.
A keen reader, on a business flight one day he had the thought, 'If this was my detective, I would…' The idea didn't leave and he began creative writing as retirement approached. Writing and publishing novels (and the occasional short story) are now among the most rewarding aspects of his working life. He is the author of (currently) a set of seven art crime novels (The Catrin Sayer Mysteries), featuring a Welsh police officer based in London, England. His most recent novel, Canons, is an investigation into the suspicious death of a priest, set initially in the English Lake District and later in a court of canon law, in Hamilton, Ontario.
---
Allison Gorner
Author of Killer First Date
Before becoming a short story author and screenwriter, Allison has been a librarian, production assistant, art director, and coalminer. She has diplomas in Cinema, Television, Stage & Radio, and Writing for Children, and is a member of Alberta Romance Writers' Association (ARWA) and Calgary Society of Independent Filmmakers (CSIF). She finds time to write when she can extricate herself from her four kids and their pounding on the bathroom door.
---
Laurie Hodges Humble
Author of Friday Afternoon Deposit
When she's not conjuring up well-developed characters in unique plotlines often laced with humour, Laurie Hodges Humble is either reading a book in the sunniest room in the house or listening to an audio book while driving. She is a loyal fan of Coronation Street, prefers red wine to white wine, Smarties to M&M's, and has a sweet spot for Old English Sheepdogs. Her favourite tea is English Breakfast, which she drinks any time of day.
Having lived in all three western provinces, Laurie currently resides in a small Alberta town with her hubby and two spoiled cats.
As a proud Canadian she takes delight in slipping u's into certain words. Keeps everyone on their toes!
---
Halli Lilburn
Author of The Noir That Wasn't
Halli Lilburn enjoys exploring many genres including speculative fiction, paranormal and horror. She is also a poet and a playwrite. She has works in Tesseracts 18: Wrestling with Gods, Teseracts 22: Alchemy and Artifacts, We Shall Be Monsters by Renaissance Press, Spirited by Leap Books, Carte Blanche, Vine Leaves, and many others. She is a structural editor with essentialedits.ca and an editor for The Dame Was Trouble by Coffin Hop Press. Her education includes Library Operations, Art History, Creative Writing, Music and Fashion Design. She is a librarian, artist and mother of three and resides in Lethbridge, Alberta.
---
J. McMullin
Author of Upstream
As a child, J. McMullin spent hours jumping on the trampoline and imagining elaborate stories. As an adult, J. spends hours reading case law and drafting legal documents.
One of these things is better than the other. Follow him on twitter: @JMwriteswords
---
Stacey O'Sullivan
Author of The Weight of Lives
Stacey spends much of her time reading and creating art. She is a crazy cat lady who would rather pet cats than do anything else. A retired paramedic, she holds a Bachelor of Arts in Fine Arts and a Master's in Leadership with a Health Specialization.
---
Maria Morrison
Author of Wild Thing
Maria Morrison was born and raised in rural Nova Scotia's Annapolis Valley. She is 34 years old and lives with her partner and daughter in the Valley village of Bridgetown. Her works can be found scattered across various anthologies and collections worldwide, including Bareback Literature, The National Poetry Institute of Canada and Theories of HER. Maria can usually be found spending time with her daughter, giving quests to brave adventurers or scribbling madly in tiny notebooks. She is a community volunteer, diligent worker and proud mother.
---
John Pringle
Author of Northern Mallards
John Pringle moved to northwestern Ontario when he was four years old and is forever grateful to his parents for such a wise choice. He has written and published four collections of short stories and has more to come. He lives in Atikokan, but spends much of his time at Nym Lake. His books are for sale in Thunder Bay and Atikokan, or by contacting him directly at jpringle@nwon.com
---
Robert Runté
Author of Age of Miracles
Robert Runté, PhD, is Senior Editor with EssentialEdits.ca and was formerly Senior Editor for Five Rivers Publishing, a small Canadian press for which he acquired and edited 30 books, primarily science fiction and fantasy. A former professor, he has won three Aurora Awards (Canadian SF&F) for his literary criticism and is shortlisted again for 2020. In 2018, he inherited the incomplete manuscripts of Canadian SF&F author Dave Duncan to finish and publish. Robert's own fiction has been published in a variety of venues, and four of his short stories have been reprinted in "best of" collections.
---
Jack Shedden
Author of Iambic Heptameter
and the Abduction of Muriel
Jack Shedden is an occasionally retired machinist who, between working on kids houses, rebuilding his 100+ year old cabin in Pearl, and spending time with grandkids, squeezes in a bit of writing. As a longtime member of the Thunder Bay Writers' Guild, and supporter of Northwestern Ontario Writers Workshop, he writes about the people and places he has met and visited. The stories are not always easy to read, some have dealt with the aftermath of fatalities witnessed in his 40 years working in heavy industry, some with drug abuse and its effect on families, and any everyday interaction with people he thinks deserve a story.
And, when the mood takes him, he likes to sneak in a little humour.
---
Linda White
Author of Family Ties
I live in a small town in rural Alberta with my husband and two dogs. I enjoy my retirement and its opportunities to socialize, write, read, and garden. The outdoors is one of my joys and I love walking my dogs and camping. Best of all is the time I can spend with my grandchildren. I write short stories, flash fiction, and have a novel in revision.
I maintain a blog at http://box5400.temp.domains/~whatdok1/